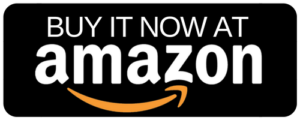 This is a book of poems originally written in Chinese by SU Qifei and translated in English by Lara Li. Qifei lives in a small town in south China. He observes world around him with great sensibility and compassion. His poems offer a glimpse of ordinary Chinese people who are somehow left behind by the country's high-speed development, of their lives and sufferings. By that, he suffers from his sanity and kindness, but still not giving up to his difficult life. Integrity and love are in his blood. His poems are of melancholy, compassionate, and zenful thoughts, but also show strong force and healing power.
About SU Qifei:
Qifei is a rising star among the new generation of Chinese poets. His poems have been published in famous Chinese poetry journals and have gained recognitions from critics.
Reviews:
Su Qifei raises a tiger with his poetic words.
— FU Yuanfeng (Professor in Contemporary Literature in Nanjing University)
Su Qifei's poems are filled with zen and romantic spirits… They have a kind of power that is reserved, restrained, invisible but overwhelming.
— MA Qidai (Poetry Critic)
He uses traditional Chinese aesthetics and philosophy to enrich the contemporary Chinese poetry.
— LI Xiaoyang (Poet)
ebook(PDF), First Print, 198 pages
Published November 2020 by Seer Press
ISBN 9781990184 (ISBN13: 9781990184000)
Edition Language English